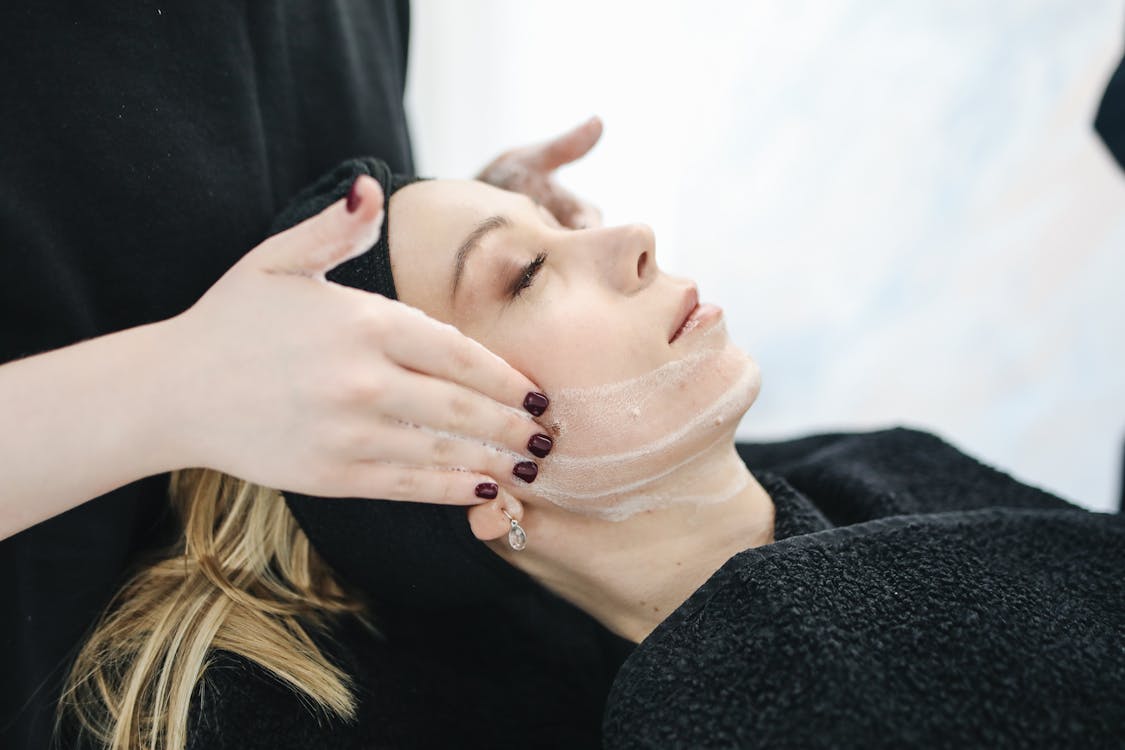 Our skin is one of our most important assets; it is the first thing noticeable to others when they see us hence why we should be directing utmost care toward this part of us.
Our skin is undoubtedly the most visible part of the body – the one exposed the most to all sorts of harmful things. Of course, your skin bears everything, from shielding germs and other bacteria to protecting us from UV rays from the sun, but sometimes it is sensitive to certain things and faces several issues. And that is when it requires the most attention from us.
Problems concerning skin include hyper-pigmentation, eczema, vitiligo, rashes, and other issues.
It is better to consult professionals to treat these problems and diseases than try and experiment on yourself at home. The right people to consult for skin, hair, and nail-related concerns are dermatologists since they are doctors who specialize in diagnosing and treating all these. However, it is understandable that finding the right dermatologist for yourself can be daunting. It is tough luck to find someone who satisfies you to the core. But fret not! We are here to assist you in looking for the best dermatologist in Lahore – one that doesn't cost a kidney and is also not miles away.
Here we have compiled a list of dermatologists in Lahore.
Dr. Saira Hameed is one of the best dermatologists in Lahore. Her expertise revolves around treating acne, alopecia, antihistamine, boils, and chemical peels. She is also well known for treating acne scars, benign and malignant skin tumours, and herpes. Dr. Hameed has an experience of over 14 years in this field, and her patient reviews speak highly of her. She is known to be highly professional in her dealings. Her attention to detail and active listening helps her treat her patients well. She is said to be very kind, polite, and approachable – just as a doctor should be, so their patients feel comfortable sharing their problems. Her services aren't limited to dermatology. She serves as a cosmetologist as well.
You can find her at Claire Skin Clinic and Farooq Hospital DHA and book an appointment with her by ringing 04238900939 or visiting this page.
One of the worst things about visiting a doctor is the waiting time. Sometimes it takes hours in the waiting lounge before your turn for the examination. However, with Dr. Muneeza Qamar, that should be the least of your worries. Instead, you must be careful about reaching the clinic on time because she is one of the most punctual doctors. With an experience of over seven years, Dr. Qamar serves as not only a dermatologist but also a cosmetologist. She offers her services at Cosmetic Smile Center and Iqra Medical Complex in Lahore. She specializes in treating acne scars, eczema, moles, and alopecia but also offers chemical peel and other cosmetology treatments.
Her patients speak highly of her professionalism and practices. She is said to be an active yet patient listener. She is one of the few doctors who educate their patients about the cause of the issues in detail and carefully craft an affordable treatment. You are bound to have a satisfying experience with her. She also offers online consultations via video. You can book an appointment here.
Dr. Tahir Kamal can be easily regarded as the best dermatologist in Lahore due to his professional skills in the procedures of his specialization. His services are more towards enhancing your body and getting over your insecurities through treatments. He is more than just a dermatologist, though. He is also a cosmetologist and a cosmetic surgeon. And he is one of the very few doctors in Lahore who offers services in Brazilian lifts, fillers, lip reshaping, liposuction, nose reshaping, surgical facelift, and permanent makeup. He has also trained in Liposuction in New Jersey, USA, which earned him the title of a Certified Liposuction surgeon. With an experience of more than 26 years in the field, he is highly qualified for all types of procedures. He also provides treatments for Laser Hair removal, aging with dermal fillers, genesis, and whole-body whitening.
He aims to provide state of dermatology treatments in Pakistan. He has been tirelessly contributing to improvements concerning dermatology practices in Pakistan. He is a PMDC registered medical professional and a member of the American Academy of Cosmetic Surgery. Local and International communities recognize him for his extensive knowledge of the subject. He offers his services at Skin Life Clinic in Lahore. You can book an appointment with him here.
Dr. Sana Javaid has been working in the field of dermatology and cosmetology for the past seven years, and, safe to say her patients are satisfied with the services she offers. She studied at the University of South Wales, United Kingdom, and then further acquired a specialization in Aesthetic Medicine from the American Academy of Aesthetic Medicine, USA. She also has professional certifications in Facial Anatomy.
She offers treatments and services concerning chin augmentation, cryotherapy, and electrocautery to remove warts. Other treatments include laser hair removal, laser treatment for acne scars, lip augmentation, melisma, and several other related issues. She delivers to aim international standards of aesthetic treatments, and so far, she has been successful based on the reviews of her patients.
She is one of the most affordable dermatologists and cosmetologists, so she is a popular choice for a significant portion of the population.
You can avail of her services at One Skin Laser Clinic in Lahore. The clinic is in DHA phase 3, 72Y, Street 19. You can book an appointment for consultation here.
Conclusion
Our skin, hair, and nails are just as important as our internal organs and deserve their share of affection and care. Unfortunately, we sometimes neglect these parts of us when we must realize how they enhance our beauty so much. Therefore, taking care of these parts of us and having regular check-ups to treat any rising issues is crucial. Consulting professionals is the best thing to do when you suspect something suspicious within your skin, hair, and nails, and we hope you will consult the best of the best dermatologists in Lahore. So, here's to better and healthier skin with the best dermatologist in Lahore!