The trend for gold jewelry, especially gold rings, has been around for a long time. Rings have always played a significant role in a girl's jewelry collection. With the world modernizing, preferences and designs in gold rings have changed and evolved significantly. Unlike in the past, when women wore heavy and chunky gold ornaments, people now prefer simplicity regarding jewelry. You must have heard the saying, "less is more." If you are looking for the trendiest modern gold ring designs, keep reading ahead.
Here are our top 5 modern gold ring designs for girls.
1. Round center stone rings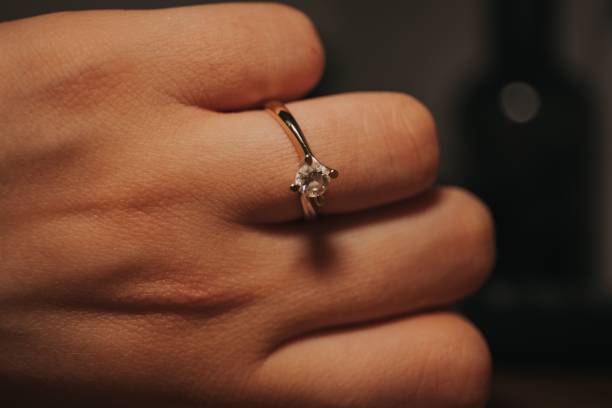 A round center stone ring is one of the most popular and classic designs of gold rings. These are mostly preferred as engagement rings. They look exquisite and go with almost every outfit. It works like a statement piece due to its versatile and timeless appearance. This design is most flattering for girls who have long and slim fingers. It would even be flattery for someone with slender fingers. However, a smaller stone would help give the slender fingers a wider look overall .If you are new to buying gold jewelry and unaware of where to start with a classic round-cut design, keep reading below.
2. Crystal gold bands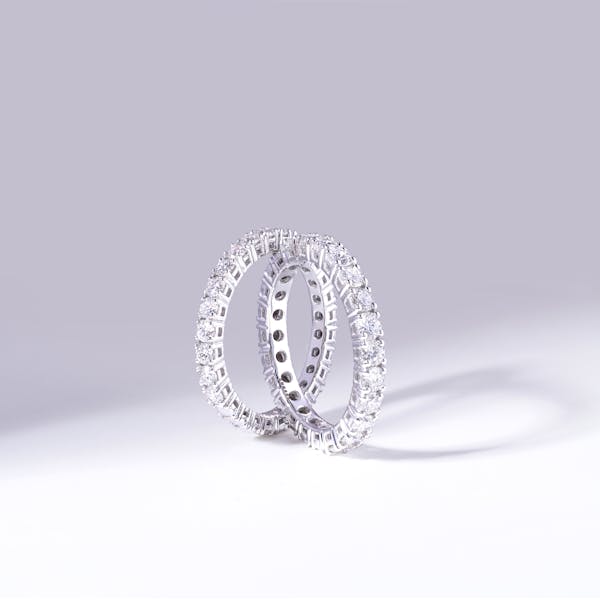 These have taken the internet by storm! Crystal gold bands are available in almost every color now. And it has proven to be a big hit on the market. People only wore such bands with engagement rings for many years, but that has changed. The Crystal-style ring is usually worn on your middle or index finger. They look good on almost every hand, especially people who have short and chubby fingers. If you are someone who likes minimalist yet edgy jewelry, crystal gold bands might be ideal for you. They work as a regal statement piece that can be worn with any outfit.
3. Cartier ring band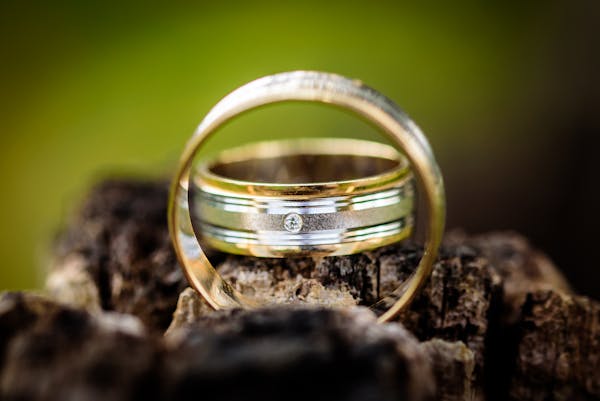 Cartier is another classic yet timeless brand that one can never seem to get over. Their traditional ring bands are their most famous and unique pieces to date. They are also used as wedding bands. Recently, the trend of Cartier ring bands has come back, and almost every person seems to own one. You might wonder what is so special about these plain gold bands. Well, it is their simple yet graceful appearance. Only someone who owns one can understand that. This design not only brings out your charm but also makes a statement.
4. Doux ring
This, unlike other designs, is the most modern one. Because of many celebrities like Megan Fox and Kylie Jenner, this ring design has gone viral. It is a two-stone ring usually used as an engagement ring. It represents love and commitment. Girls who love glamour and like being extra are the perfect fit for this kind of design. Even if someone does not like being different, they can wear it as a statement piece. The best part about this design is that it looks good on every hand type. Girls with long, slim fingers can show off the doux ring by wearing it as a statement piece. In contrast, those with short fingers can pair it with other jewelry like watches, bracelets, or other rings.
5. Chain link ring
Last but not least on our list is the chain link ring. This design has just recently gone popular and usually lies in the interest of teenage girls. These rings give an edgy yet sophisticated vibe and are perfect to wear when dressing up! These designs come in various sizes and are highly advised for girls with chubby or big fingers. This bold statement piece flaunts your hands in the best way possible. Some chainrings also have a dainty and simple appearance. These would be perfect for someone who has long and thin fingers. You can play around with these in a lot of ways, such as they can be stacked with other rings or worn alone. Some couples even wear it as their wedding bands, although this might be a bit too much for someone looking for a more traditional approach.
To sum it all up
As the jewelry industry develops, new designs are occasionally offered to us; some become trends, while others are a total bust. We believe a good balance of traditional yet modern jewelry is essential. Hence, there is no doubt that gold rings are effortless and timeless. Every girl should have a collection of gold rings. They not only add richness but also tell a lot about your personality. We hope the above information and details about the top 5 modern gold ring designs for girls have proved helpful.