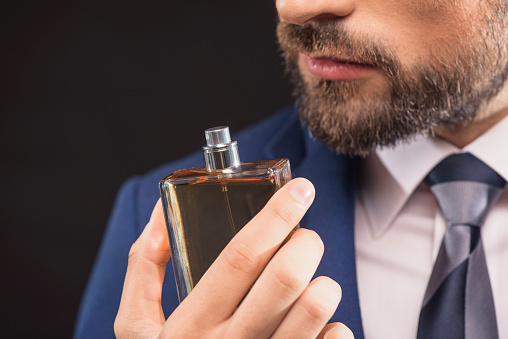 A good scent is a crucial factor for good hygiene. An excellent budget-friendly perfume is precisely what we need to get us through Pakistan's humid and sunny weather. Many people find it challenging to find Pakistani brands that produce not only a long-lasting scent but also are low on the pocket. However, you need not worry because we have compiled a list of some underrated Pakistani brands that have some of the best perfumes for men:
1. "Wanted" by Bonanza Satrangi
Bonanza Satrangi was one of the first Pakistani brands to launch its perfumes. The quality of bonanza satrangi perfumes is one of the best compared to their price. When it comes to men's perfumes, the brand's recent launch, "Wanted," has taken the internet by storm. The sweet and strong fragrance is perfect for any occasion. The base notes are made with incredible scents. The mind-blowing packaging makes this perfume and brand just like any other high-end brand. The sleek and attractive packaging makes you instantly want to add to your cart! Bonanza Satrangi perfumes range from 3000rs to 5000rs which is incredibly cheap for a 100ml bottle and long-lasting scent. You can shop Bonanza Satrangi perfumes online at their website or at your nearest Bonanza Satrangi store.
2. "Dunhill Desire" by Saeed Ghani
Saeed Ghani is one of the oldest Pakistani brands known for its unique scents, be itar or perfume. They have recently stepped up their game by introducing a vast range of fragrances for men that have grabbed the attention of many youngsters. The best part about Saeed Ghani perfumes is they are incredibly reasonable. We mean when we say they are highly affordable. Saeed Ghani is at your rescue in these tough economic times when it has become difficult for people to afford the luxury. You can find "Dunhill Desire" that is long-lasting and strong for only 1000rs, along with other perfumes. You can shop at your local Saeed Ghani retail store or online.
3. "Zarrar" by J.
J. has been in business for a few decades now, and how they have upped Pakistani men's wear is phenomenal! There is no doubt that Junaid Jamsheed has become a household name in Pakistan for all the right reasons! J. new scent "Zarrar' is getting extremely popular these days. Not only is the scent great, but the packaging is also exceptional. J. perfumes are perfect as a gift for your loved ones. The standard scent is what attracts customers the most. You can wear this scent every day or for a night out! "Zarrar" is one of the all-rounders created by J. and truly deserves a round of applause. J. perfumes have a starting price of 2500rs and can go on. "Zarrar" retails anywhere between 3000rs to 3500rs. You can shop J. at your local mall or online.
4. "Smash my head" by Scents and Stories
Scents and Stories became famous because of its social media presence and is now one of the bestselling perfume brands in Pakistan. Scents and Stories are a unique brand because they understand their customer's fragrance needs and have worked towards ensuring that each of their customers is satisfied with the scent they chose. "Smash my head" is the exact definition of wild and intense. It is a blend of warm sandalwood, sweet tanka bean, and spicy mandarin that is as addictive as it sounds. You can buy scents and Stories perfumes online through their website. Their starting price is around 1200rs and can go on. Their elegant packaging and longevity make it worth every penny!
5. "Aspen Coty for Men" by The Perfumes Gallery
The perfumes gallery deals with international brands and keeps all kinds of imported perfumes. However, we have selected a budget-friendly, long-lasting, and highly new option. The "Aspen Coty' scent keeps you fresh all day and is perfect for someone who likes the smell of springtime air. The perfume gallery ensures that each one of its perfumes is nicely packaged and has excellent customer service. The "Aspen Coty for men" retails for around 2200rs. The perfume gallery can find many more perfumes that fit your budget.
To sum it all up,
We hope we have broken your misconception about having limited to no options for good perfumes for men in Pakistan. You can find a suitable one. Another misconception is that only high-priced perfumes are excellent and long-lasting, which is not true! Hence, we have combined a list of some of the best perfumes for men in Pakistan that are low-priced yet efficient and long-lasting!