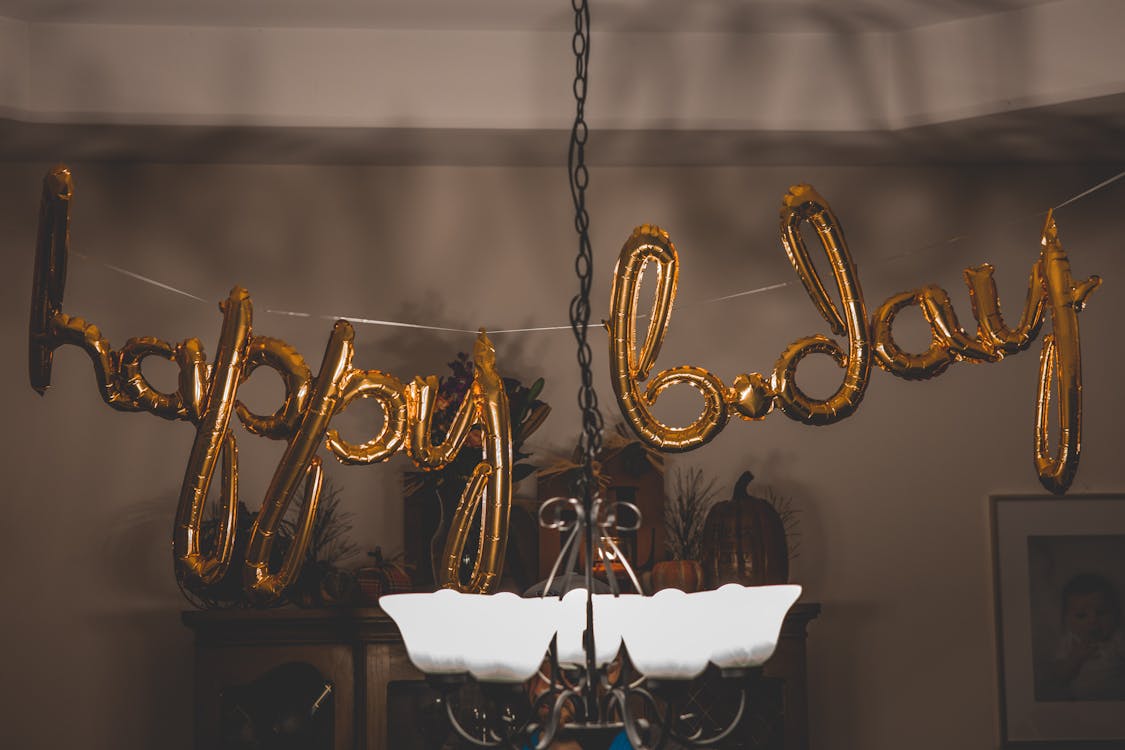 You might not always realize it, but your friends are your pillars and anchors, and life would be boring without them. Good friends are your partners in all the fun and adventurous shenanigans who make life more exciting. And the same friends pick you up when you fall. Unfortunately, such good friends are hard to find because these gems are rare, but once you come across one, you must ensure you never let them go!
Don't you think such friends deserve all the love in the world? Because these gems deserve every good thing in the world. You doing something heartwarming for them would mean the world to your friends. Just as they celebrate you on your good and bad days, they deserve to have their day celebrated too. A good friend would go above and beyond to make their birthdays special. You could get them a meaningful present, dedicate a post on your Instagram, and even throw them a surprise party.
But if your friend is low-key and would want something between the two of you only, you can write them a heartfelt birthday wish. Now, we understand coming up with a unique birthday wish is a task. But you don't need to worry; we are here with ideas for happy birthday wishes for friend to assist you. These ideas will work for a text message, a card, or even an Instagram birthday wish caption.
Funny birthday wishes ideas:
We refuse to believe you are good friends until you roast each other every chance you get. Roasting, and teasing one another is a part of a healthy friendship as long as Only a very close friend can have that privilege, so listed below are a few ideas for funny happy birthday wishes for friend (and ways you can subtly still roast them)
I hope you aren't looking for a gift because you already have me. What else could you ask for?
Wishing you a birthday as unforgettable as me
Older ✓ Wiser ✖ 
I wanted to give you something fabulous, but I didn't quite fit in the gift bag
Here's an annual for your aging process
The Roses are red, violets are blue, this is getting old, and so are you!
It's never too late to be what you want (unless you want to be younger. No can do)
On your birthday, here are a few words of wisdom: smile while you still have teeth
If zombies were chasing us, I still wouldn't trip you. That's how much I love you.
(an empty piece of paper folded in half)
Because you mean so much to me, I got you a piece of paper folded in half.
Short and meaningful wishes
You don't necessarily have to type a long article for your friend on their birthday. Some things can be said in minimal words yet mean the rawest emotions. You can express affection and gratitude through a simple phrase, too. Listed below are a few ideas for short and meaningful happy birthday wishes for friend.
Your existence makes me appreciate life so much more.
You bring peace and comfort to me just by existing.
I have loved you since the moment I met you, and I always will.
You are all the colors in one, at full brightness. So vibrant and full of life.
Thank you for being truly, exceptionally you.
I wish I could ever amalgamate the 26 alphabets of the English language into words that could truly express just how grateful I am for you.
You make my heart smile.
This is an annual reminder that I am grateful for your friendship.
Happy birthday, best friend! I will love when you're happy, and I will love you, even more, when you're not.
I will hold you through the storm and won't let go even when the power comes back on.
The sun, the moon, and the stars – they all exist in you. You are a galaxy, a beautiful one.
Unique birthday wishes
It is easy to say, "Happy birthday! Love you. So grateful for you", but it tends to get recurrent. Instead of sticking to the clichés, you can say one of the things listed below and uniquely wish your friend.
Thank you for bringing so much excitement into my life with all your giddiness.
If I were to describe how our bond makes me feel, it would be sitting under the sun on a cold, windy day and feeling every good thing in the world.
You make my heart swell with love.
Your words, presence, and love give me the strength to keep moving. I hope I am half as good a friend as you have been to me. Happy birthday, [insert nickname]!
You make the world a brighter place to be.
The world's a better place with you in it.
They say friends are the family you choose. So glad I chose you, and you chose me.
Conclusion
It isn't easy expressing all your love and affection in words, but the least we can do for our friends is try. So go ahead and let your friends know just how special they are. Make their day the best day ever with the best happy birthday wish, and thank them for putting up with your mood swings!