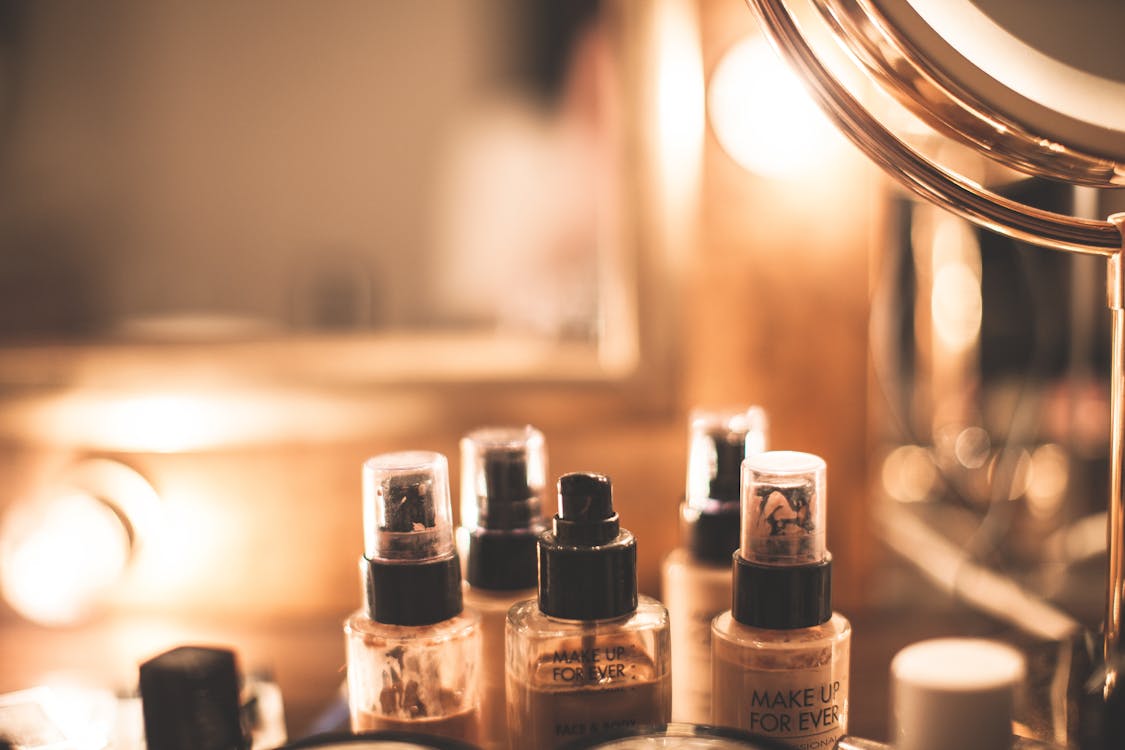 Pakistan consists of a very diverse community of people who differ in style, taste in fashion, and even skin tones. All these individuals, especially women, want to look their best and portray a good image. Makeup is one of the few things that helps them stay confident. We don't mean you aren't beautiful without makeup; we simply state that makeup helps enhance your beauty.
We have nothing against lipstick, liner, or eyeshadow, but your foundation is the most significant factor in making your makeup pop up. Unfortunately, identifying your skin type and finding the perfect formula and shade is a skill only a few people have mastered over time. So we understand how it can be a hassle to get your hands on a foundation that is the perfect fit for you. It has to be the right coverage, the appropriate type, matte or radiant, and affordable. But you don't have to worry anymore; we are here to recommend you the best foundation in Pakistan.
We have compiled a list of formulas of the best foundations in Pakistan for several skin tones and types. So, your search for a flawless foundation ends today. So, without further ado, here is our beautiful list.
L'Oréal Paris Infallible Pro-Glow Foundation
L'Oréal Paris is one of the most affordable drugstore brands throughout the globe. However, it ensures quality despite the comparatively low prices of its products. Their foundation is one of the selling products in their portfolio. This pocket-friendly foundation has a hydrating formula ideal for normal to dry skin. It is also very lightweight, and you can easily incorporate this into your daily look. With medium to full coverage, this foundation works wonders to make your skin look the smoothest it has ever been. There are various kinds of it available in the market, so for all our oily skin fellows, you can opt for the matte option to achieve that smashing look to stand out! Also, it's not just a foundation. It also delivers a 15 SPF and could easily be considered the best foundation in Pakistan. You can grab this one at all leading makeup stores in the country or place an order online here.
Maybelline Fit Me Liquid Foundation
Every makeup freak has heard about Maybelline, and we are confident you, too, must have heard of just how good their Fit Me range is. With one of the first few cosmetics brands to cater to the rarest skin tones and shades, Maybelline is also one of the most affordable ones available in the market. This product is available in a tube as well as a bottle. You can choose which one to get at your convenience. Their products are usually the best fitted for dry skin and blend easily. As much as it gives you the most radiant look, it also covers your pores and dark patches. It is long-lasting with medium coverage, and you can easily incorporate it into your daily routine. You can get it from a nearby store since it's available easily throughout the country or order it online here. Give this foundation a try and see for yourself!
Rimmel London Lasting Finish 25 Hours Foundation
For someone with a jam-packed schedule for the day and who needs a foundation with the most long-lasting finish, Rimmel London is your best friend. This liquid foundation has a 25-hour long finish, most suitable for dry skin, with a formula that blends seamlessly into the skin. The one thing that makes it stand out and proves that it is truly the best foundation in Pakistan is that it is sweat, heat, and humidity resistant. In weather like Pakistan's – so hot and humid – it is impossible not to sweat throughout the day, but this liquid formula will help your makeup stay intact through it all. The foundation also contains Hyaluronic Acid and Vitamin E, both things beneficial for your skin. The full-coverage liquid foundation is perfect for a glam look, and you should grab it in stores as soon as possible!
So far, we have talked about affordable international brands available in Pakistan. But there are various high-quality local foundations available as well. Miss Rose is one of the leading cosmetics brands in the country. Their full-coverage liquid foundation comes in a beautiful packing that makes it easy to apply. It blends easily, is waterproof, and comes in a wide range of shades to match your skin tone evenly. Suitable for normal to dry skin types, this lightweight product delivers up to 12 hours of hydration and leaves you with radiant skin due to the illuminating pigments it includes. Safe to say, this one is the best in foundation Pakistan among the local ones available.
Masarrat Misbah Silk Foundation
MM foundations are renowned among makeup lovers in Pakistan due to the quality and value of the product for its price. This liquid foundation enriched with vitamins and minerals provides SPF 15 to ensure your skin gets the best treatment. Its long-lasting coverage and formula are such that even after a full face of makeup, it looks like a second skin. The natural finish makes your skin appear more radiant. This foundation is available in several shades, so it's easy for the diverse population of Pakistan to find one that perfectly matches their skin tone. MM silk foundation is suitable for all skin types. You can order it online here. Grab this one before it runs out because it truly is that good!
Conclusion
The plenty of options available for foundations in Pakistan are messy to navigate through, and we hope our suggestion for the best foundation in Pakistan serves as a compass for you. First, you must figure out your skin type and shade to be gentle when selecting products. If you aren't wearing the perfect formula, no matter how bright your lipstick or how well-done your smokey eye looks, that cakey foundation will ruin your look and might clog pores, too. So, identify your needs, and grab the perfect foundation for a flawless look!