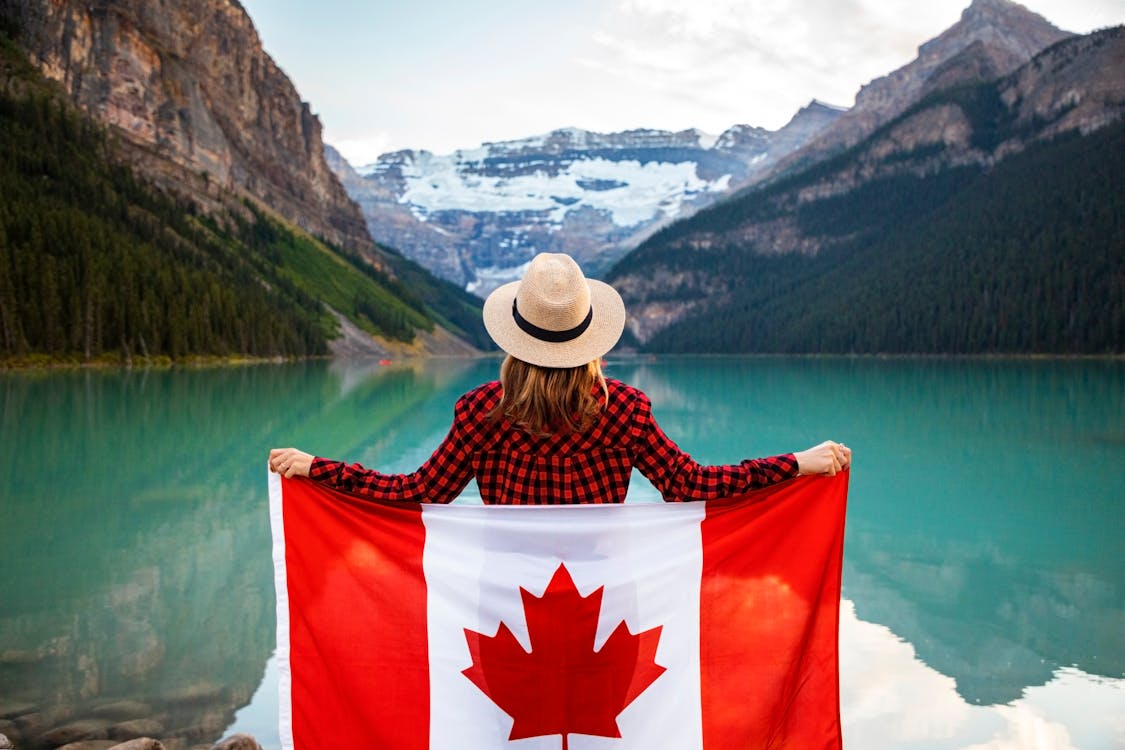 If you're a Pakistani citizen planning to travel to Canada, you may need to apply for a Canadian visa. Navigating the visa application process can be complex, but you can successfully obtain a Canadian visa with the right information and guidance. You may decide on the type of visa before applying that aligns with your aim for applying a Canadian visa. This article aims to provide a comprehensive guide to applying for a Canadian visa from Pakistan.
By following these step-by-step instructions and understanding the requirements, you'll be well-prepared to embark on your journey to Canada.
Understanding the Canadian Visa Categories
Before you begin the application process, it's important to understand the type of Canadian visa you need. The main categories include:
Ideal for tourists, business visitors, or those coming for a short-term study course.
For students seeking to pursue longer-term academic programs.
For individuals with a job offer from a Canadian employer.
Permanent Residence Visa:
For immigrants planning to live and work in Canada permanently.
Ensure you identify the correct visa category for your needs to facilitate a smooth application process.
Requirements for Canadian Visa Application in Pakistan
Before submitting your application, ensure you meet the requirements. Here are some you should take into consideration:
A valid Pakistani passport with at least one blank page.
Recent passport-sized photographs meet the specific requirements.
Proof of sufficient funds to cover your stay in Canada.
Proof of ties to Pakistan (such as job, property, family) that would ensure you return after your visit.
If applying for a Study or Work permit, you will need an acceptance letter from a Canadian institution or a valid job offer from a Canadian employer.
How to Apply for a Canadian Visa from Pakistan: Step-by-Step Process
Step 1: Complete the Application Form
Visit the official Canadian government website to access the relevant application form. Ensure you fill in all required information accurately.
Step 2: Gather Required Documents
Compile all the necessary documents per the requirements of the specific visa category you're applying for.
Step 3: Pay the Application Fee
The fee varies depending on the visa category. Payments can be made online through credit or debit cards.
Step 4: Submit your Application
The visa application can be submitted online or at the Canada Visa Application Center (CVAC) in Islamabad, Lahore, or Karachi for Pakistani applicants.
Step 5: Attend the Visa Interview
You will be invited to an interview at the Canadian Embassy or Consulate if required. During this, you will have the chance to provide further evidence to support your application.
Step 6: Wait for Processing and Decision
The processing time for a Canadian visa can vary. Once your application is processed, you will receive communication regarding the decision.
Additional Tips for a Successful Canadian Visa Application from Pakistan
Securing a Canadian visa involves more than just following the application process. It requires a keen understanding of the whole system. Here are some additional tips to help you increase your chances of success:
Prepare for the Interview
If your application is successful in the initial stages, you'll be called for an interview at the Canadian embassy or consulate. It's crucial to prepare adequately for this. Understand the purpose of your visit, be clear about your plans in Canada, and be ready to answer questions about your current situation in Pakistan.
Prove Your Ties to Pakistan
One of the biggest concerns for any visa officer is whether the applicant will return to their home country. As such, it's important to provide compelling evidence of your ties to Pakistan. This could include your job, properties you own, or family that relies on you.
Ensure You Have Sufficient Financial Support
Canada wants to ensure that visitors can support themselves during their stay. Therefore, proof of financial stability is crucial. This could be in the form of bank statements or a letter from a sponsor.
Submit a Well-Organized Application
An organised application makes the visa officer's job easier and shows your seriousness and commitment. Make sure all required documents are included and placed in the correct order.
Overcoming Common Challenges in the Application Process
Applicants often face a few common challenges when applying for a Canadian visa from Pakistan. Here's how you can overcome these:
Visa denial due to incomplete or incorrect information: Always double-check your application to ensure all information is accurate and complete.
Not understanding the type of visa to apply for: Consult with an immigration expert or do thorough research to understand the best visa category for your situation.
Visa refusal due to lack of financial support: Provide sufficient evidence of your financial capability, like bank statements or proof of income.
Medical Examination and Biometrics:
For certain categories of Canadian visas, a medical examination is necessary. The Canadian immigration department has a list of designated medical practitioners (DMPs) worldwide, and Pakistan is no exception. Ensure you undergo the medical examination at a facility approved by the Canadian immigration department.
In addition to the medical examination, biometrics collection is a crucial part of the Canadian visa application process. This includes digital fingerprints and a photo. You must schedule an appointment for the biometrics collection at a visa application centre (VAC) in Islamabad, Lahore, or Karachi.
Submitting Your Passport and Receiving the Visa
If your visa application is approved, the Canadian embassy or consulate will request your passport. You should then submit it to the VAC. Once the visa is issued, you can collect your passport with the visa from the VAC or have it delivered to your address.
Conclusion
We hope this comprehensive guide gives you a clear roadmap when applying for a Canadian visa from Pakistan. While the process may seem daunting, your chances of securing the visa can greatly improve with the right knowledge and preparation.
Frequently Asked Questions (FAQs)
To provide even more clarity, we have gathered some of the most frequently asked questions related to applying for a Canadian visa from Pakistan:
What is the cost of a Canadian visa in Pakistan?
The fee varies depending on the visa category. You can check the most updated fees on the official Canadian government immigration website.
How long does it take to get a Canadian visa in Pakistan?
The processing time varies depending on the type of visa and the volume of applications. However, it usually takes a few weeks to a few months.
What are the reasons for the visa rejection?
Visa applications can be rejected for reasons such as insufficient funds, lack of ties to Pakistan, or suspicion of immigration intent for non-immigrant visa categories.
Can I work in Canada with a visitor's's visa?
No, a visitor visa does not permit you to work in Canada. You must apply for a work permit to work in Canada legally.