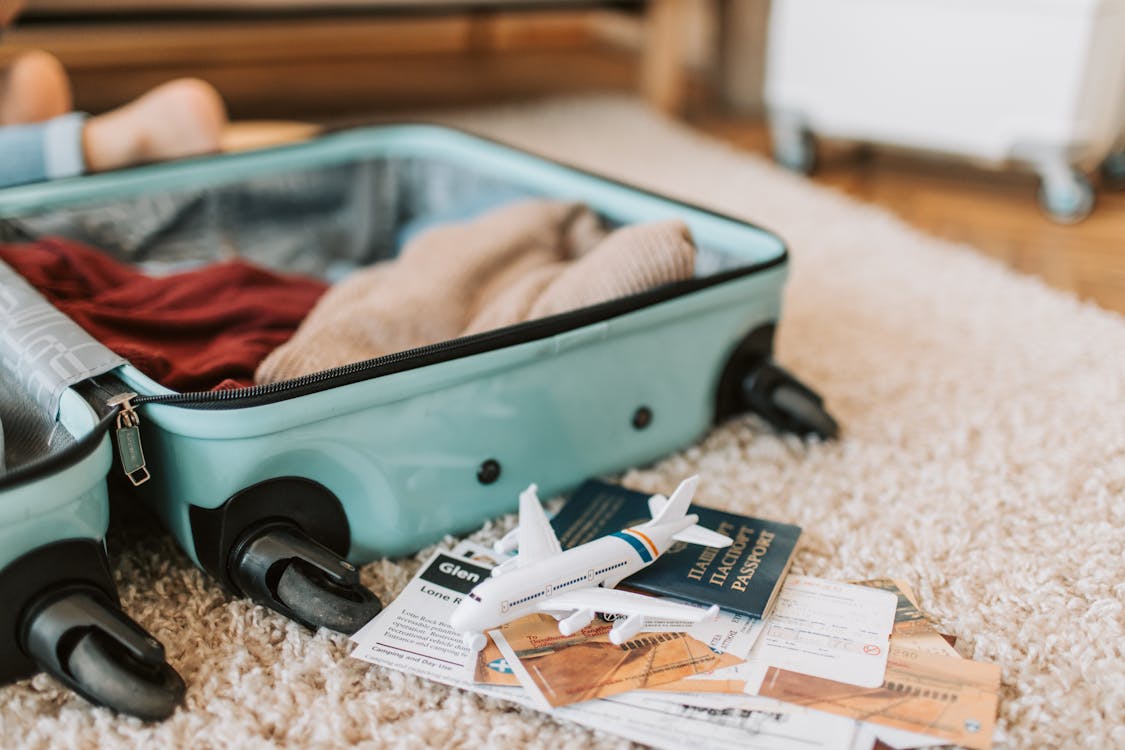 Are you thinking about traveling abroad for a vacation? Good for you! You deserve one, and you should start prepping for it – clothes, makeup, shoes, and official documents. There are several things to pack for when traveling, but a valid passport remains an essential item.
A passport is a small booklet-like official travel document issued by one's country's government. It typically contains one's name, photo, birth date, gender, and passport expiration date for identification purposes. It is required when one has to travel abroad. It helps verify one's country of citizenship and aids in reentry into your country. There are three types of passports: Ordinary, Diplomatic Passports, and Emergency travel documents. The emergency travel document is issued only when there is an immediate need, as the name suggests. And you will only be allowed to travel once using this document.
To get a passport made in Pakistan, one must visit the passport office and go through an entire process, details of which can be looked upon here. Passport generation/renewal isn't free of cost, and a fee is associated with getting one issued. If you're unsure about the fee structure and how to get a passport, fret not, for we have your backs! We have compiled the fee structure for whether you are getting it for the first time or want to renew an expired one. Here's everything about passport fees in Pakistan – an easy guide compiled only for you.
Fees for renewal of passport:
The passport fee in Pakistan varies depending on the type and category of passport you have opted to get. You can apply for a normal one which means once you have completed the entire renewal/generation process, it will take about ten days to arrive. If you are running out of time, you can apply for an urgent passport. Although the fee for this one is higher, it takes only about four days to arrive, and you can travel to your favorite destinations sooner.
Important: It is crucial to notice that children under 15 years of age are issued a passport with 5-year validity. Adults can choose to get one of 5 or 10 years of validity, according to how much they are ready to pay for it.
Following is a table that mentions the passport fee in Pakistan, per the number of pages in your passport:
Fee for Normal passport, 5 years validity
Category, Pages
Fee (PKR)
Tax (PKR)
Total amount(PKR)
Normal, 36 pages
3,000
2,500
5,500
Normal, 72 pages
5,500
8,000
Normal, 100 pages
6,000
8,500
Fee for Urgent passport, 5 years validity
Category, Pages
Fee (PKR)
Tax (PKR)
Total amount(PKR)
Urgent, 36 pages
5,000
2,500
7,500
Urgent, 72 pages
9,000
11,500
Urgent, 100 pages
12,000
14,500
Fee for Normal passport, 10 years validity
Category, Pages
Fee (PKR)
Tax (PKR)
Total amount(PKR)
Normal, 36 pages
4,500
2,500
7,000
Normal, 72 pages
8,250
10,750
Normal, 100 pages
9,000
11,500
Fee for Urgent passport, 10 years validity
Category, Pages
Fee (PKR)
Tax (PKR)
Total amount(PKR)
Urgent, 36 pages
7,500
2,500
10,000
Urgent, 72 pages
13,500
16,000
Urgent, 100 pages
18,000
20,500
If you cannot pick up the passport from the office in time, Passport Offices in Pakistan assist you in getting one step closer to traveling abroad – they offer delivery services, too. You will receive your passports on your doorsteps. These deliveries incur costs, which are subject to your location.
In case you cannot step out of the house, the Directorate General of Immigration and Passports has introduced a digital initiative for the citizens of Pakistan. Passport Fee Asaan is an app that aids the citizens of Pakistan in completing their process, fee calculation, and fee payment process online in the three easy steps mentioned below.
E-Payment
Calculate passport fees using an easy, user-friendly tool, generate a fee challan and pay using any one of the convenient payment methods such as through an ATM or online banking services.
Complain in case of any issues with your payment process and get it resolved here and then through this app.
Keep a tab on your Payment or Complaint status with just a click.
Note: this service is only available in Islamabad as of now. It is also important to note that these online services are only limited to renewing expired passports.
This online portal does not allow the generation of new passports. The portal also doesn't cater to any services concerning lost passports, modifications, or re-print exhaustion (running out of pages in your booklet due to frequent traveling).
Conclusion
You will need a valid passport to be able to travel to your dream country, and we hope you have an easy time getting your hands on your official document with our help. Passport fees in Pakistan vary, but the services are top tier. You can visit the official website to learn about the entire passport renewal/generation process. Go and get your passports right now! Be one step closer to your dream vacation.